About Me



I am a princess that lives in Sydney, Australia with my Daddy. I dont have a puppy, well not yet I dont, but I seen lots in da pet shop and if I keep reminding Daddy everyday that I want one, then maybe I will have one soon :D



My favorite food is choclate icecream and my horbelest food is pea's. There super yucky!

I like cartoons and my bestest one is Arthur. My bestest Arthur is the bleep episode where DW learns da nawty word and keeps saying it and it makes growed ups drop fings


I love daddy!!!!!!
Sometimes Daddy lets me be a big gurl and wear big gurl panties instead of my nappy. Its lots of fun to go weewees in my panties and make a big puddle on da floor. But dont tell Daddy that cos weewee's in my panties are big acsdents *giggles*
Interests
I'm very interested in choclate icecream
Choclate icecream wiv chocolate sauce!
diaper fetish, pee fetish, watersports, infantilism, panty wetting, adult baby, poopy panties, poopy diapers, girls wetting their panties, open pissing, accidents, bed wetting, ageplay, incontinence, regression
I like to travel and see all da different places. A while ago me and Daddy were in Canada and it was so super cold that the wet nappy left in the car froze so hard it was like a brick! I want to go look at some places like Africa and ride on a elfant.

I like watching movies. I watched Avatar last and that was a cool movie and i fink I wanna go watch the new nightmare on Elmstreet but i fink its gonna be super scary.

I like going out on my bike but I dont have one at the minute. I want a pink bike with purple ribbons comin out da handle bars :D

I'm interested in making friends with other LG's especially ones in Australia. Me and Daddy had some awesome LG/Daddy partys and I miss them lots.!
Music
I like all kinds of music. I guess it depends what mood I'm in. I dont like classical music at all.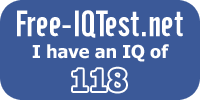 Free-IQTest.net -
Free IQ Test